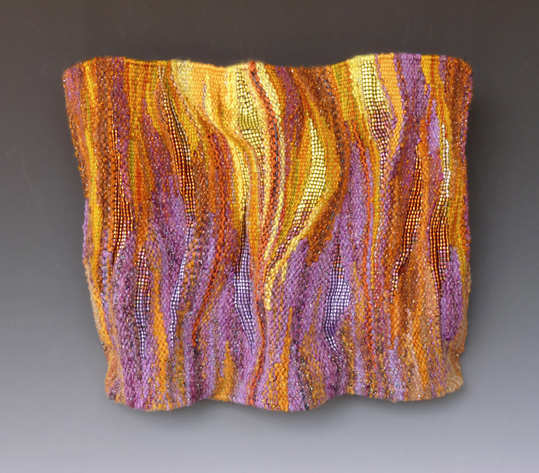 Tapestry Relief
10"W x 8"H x 2"D
Shaped tapestry
Cotton warp; mixed fibers, beads, wire

Double entendre, or...?


This small format tapestry was selected as a finalist for the 2015 Kate Derum Award for Small Tapestries and exhibited at the Australian Tapestry Workshop in Melbourne.

In 2016, the piece was included in the juried exhibit "Small Expressions" at the Milwaukee Art Museum. It received the Friends of Fiber Art International Award for Excellence and Innovation.





---