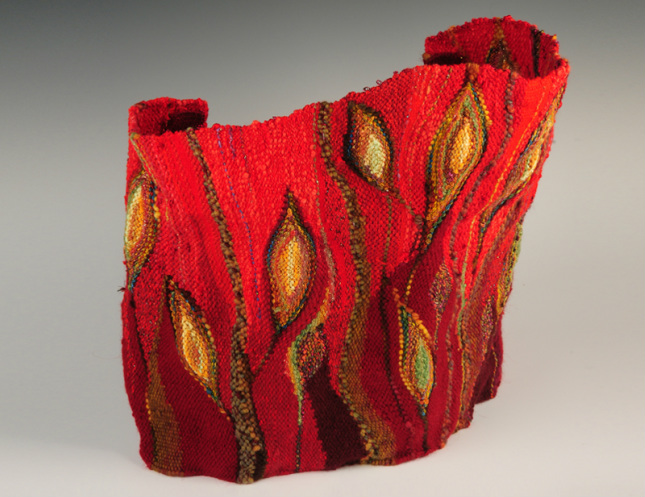 Farewell to Summer
13"W x 17"H x 4"D
Free-standing tapestry
wire warp; mixed fibers

Organic shapes woven in colors that reflect late summer when the heat is abating and leaves are beginning to turn bright, rich colors.



This piece was selected for the exhibit "Art is the Cloth" at the New Hampshire Institute of Art, Deerfield Academy, and The George School, 2014- 2015. Also published in Fiber Art Now magazine as part of an article about the exhibit.







---