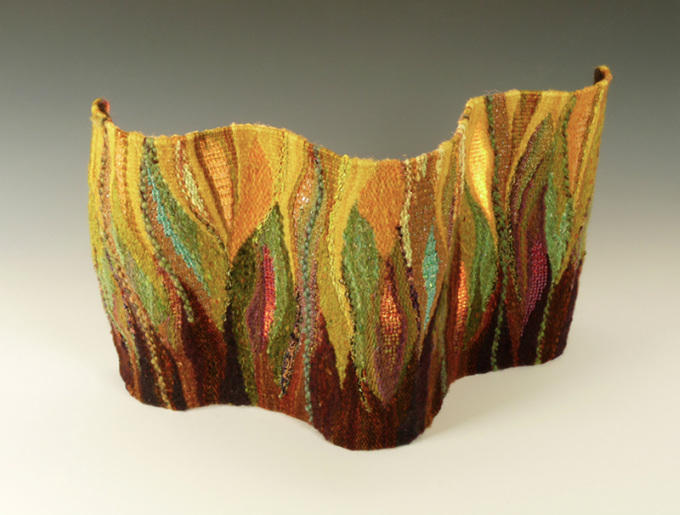 Falling in Place
16"W x 9"H x 4"D
Free-standing tapestry
wire warp; mixed fibers, beads

Undulating organic shapes woven in colors reflect a moment in time: late fall when rich, earthy tones have replaced the bright hues of leaves just turning.

This piece was selected for the exhibit "Fantastic Fibers" as the Yeiser Art Center, 2015.

This piece was awarded the Surface Design Association Award of Excellence at "Fiber Celebration 2016" in Fort Collins, Colorado.



---