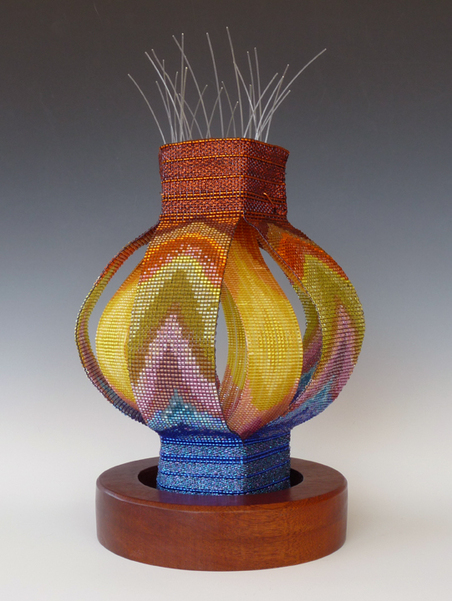 Duet
7.5"W x 12"H x 7.5"D
Bead weaving
wire, seed beads, fiber optic cable, wood base


Duet is two pieces in one: the outer shell woven in a flame pattern, and the inner shell representing the flame itself. Fiber optic cable makes up part of the warp on the inner shell, extending out the top to emit light from a light source hidden in the wood base.






Duet was awarded second place in the 2017 West Coast Fiber Arts Exhibit at the Escondido Municipal Gallery.















---