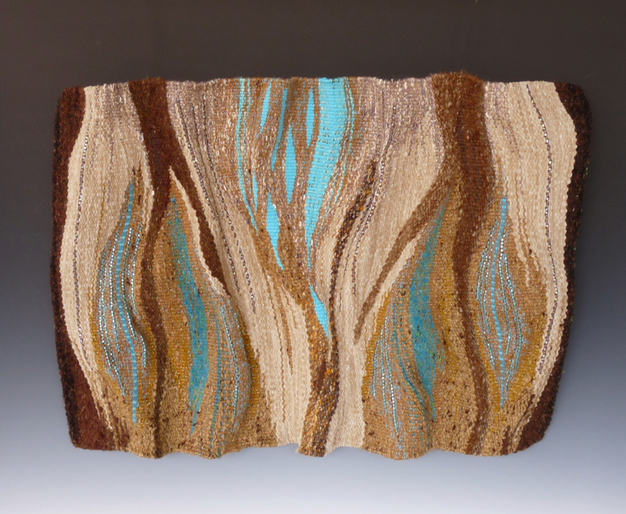 Contexture
24"W x 16"H
Wall-mounted tapestry
Cotton warp; mixed fibers, seed beads, wire


Contexture is defined as the fact or manner of being woven or linked together to form a connected whole.


This piece steps away from traditional flat-surfaced tapestry through the use of textured yarns. Though not visible in the finished piece, wire used in both warp and weft allows me to shape the tapestry.







---