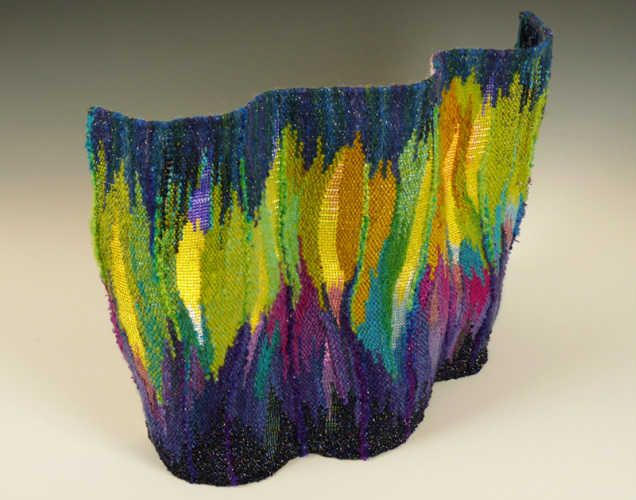 Aurora
15"W x 11"H x 3"D
Free-standing tapestry
wire warp; mixed fibers, beads, wire




Inspired by the shimmering colors of the Aurora Borealis, or northern lights. The dancing lights seem to descend like curtains to sway and shift in the night sky. Transparent beads let light emanate from the piece, evoking the transparent nature of the Aurora.










---